Hello, hello, and Happy New Year! We're on day 6 of January, and what do you know? We're already in lockdown. Who could have guessed it? (Everybody). I know we say it every year, but it really is crazy how that week between Christmas Eve and New Year's Eve feels like it lasts about 10 years.
How was your Christmas? Were you fortunate enough to spend time with loved ones over the holidays?
This year was the first year in 8 years that I worked over Christmas, and it's safe to say that I will NOT be doing it again! Being Freelance comes with perks, such as getting to choose how and when I work, and next year, I know for sure that I will be choosing to give myself some proper time off. I completely underestimated the way having that break allowed me to reset and recharge, and I've missed it this year.
That being said, I really did have a wonderful Christmas. I can't begin to explain the effects that some normality (ie being able to sit in my family's house and be all together) has had on my mental health. Spending time with my family and in-laws has rejuvenated me beyond compare, and I feel that my soul quite literally soaked up all the love and positivity that had been lacking for the months prior.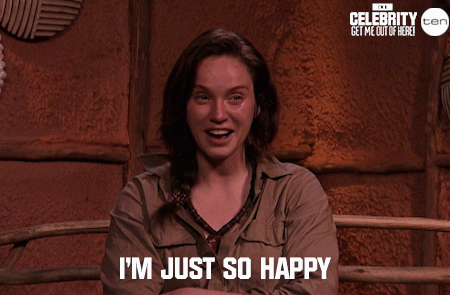 I also loved observing the amount of happiness in my social media feeds. OK – I feel like I missed the memo of that new trend where all family members wear matching PJs (not that it matters anyway as James would never agree to it and the dog runs a mile the minute I try to get any form of clothing on her), but I really did love seeing them splattered across my news feeds. It made me feel so grateful (and emotional) seeing the photos and videos of kids opening presents and families enjoying being together, and restored my happiness and a feeling of normality, even if it's only temporary.
So what better way to kick off a brand new year than with some excellent recommendations for you?!
Reading
OH MY GOD I FINISHED IT! I finally finished Untamed. And can I just say, if you have not heard of this book or are dithering about whether to read it, get it ordered ASAP (or just drop me a message and I'll be happy to post it to you as long as you promise to give it back!) This book will change your life, especially if you identify as a woman. I absolutely adore Glennon Doyle and I was left feeling like an empowered woman ready to take on the world when I finished this book.
OK now my excitement is over, here's a very quick rational review (I actually intend on writing a full post about the book and we all know I only do that when a book really blows my mind – like 'A Little Life' did which I wrote about here). The book isn't written perfectly, there's a few things I could nitpick at such as the lack of depth into people and concepts, and also it sometimes feels kind of haphazard and thrown together. But that doesn't actually matter because my god, at times when I was reading I felt as though I was drinking liquid gold which then soared through my veins projecting ethereal light for miles and miles. If you like books about following your dreams, being a powerful woman, living with integrity, trusting your own intuition and generally being a good, inspiring human, this book is for you!
Watching
Well, some friends were talking about this and I realised that it's probably quite shocking that I don't know anything about the Yorkshire Ripper (I was calling him Jack the Ripper until a few days ago – which is an entirely different person for anybody else who doesn't know), so I figured I'd have a go at this programme.
I only recommend this if you have the ability to detach yourself from what you are watching and not be outraged, furious and seething about the astonishing way this case was handled by police and the quite unbelievable way that women were presented and treated throughout both the programme and the actual case. Otherwise, you might end up arguing with your husband about misogyny, classism and the societal decline causing you to have to run a lavender bath to try and calm the hell down and save your marriage (not that this happened to me or anything!).
Seriously though, I wouldn't have watched this if I'd have known how angry it would make me. Lockdown is harsh enough without being reminded of the blatant idiocy, misogyny, ignorance and incompetence that exists in the world, especially among those who are in charge of things as important as murder cases.
Listening
I know that New Year's has passed but it's literally the one time a year I can listen to this song, so I'm sharing it with you this week. There are so many versions out there, but the one that is most majestic and gives me chills and a lump in my throat every time is the one played by bagpipes (click the link above). It's hard not to be moved by such beautiful music.
I am a sucker for New Year's and it wouldn't be complete without listening to this at midnight on the dot. Even though this year was very different and we couldn't celebrate together in a bar like we usually do, you can bet that I absolutely played this at midnight with a glass of champers in hand and bid farewell to the disaster that was 2020. It wouldn't be a new year if I didn't start it hungover now, would it?!
Before You Go…
All of the life coaches I write for at the moment are discussing their 'Word of the Year'. It's the hot topic as we enter a new year, and I've never actually done it before but given that I love words, and I love goals and reflection, of course the minute I heard this I was on board.
So introducing my Word of the Year for 2021!
It's not too late to choose one for yourself! Don't forget to let me know what yours is if you do – I love hearing everybody else's!
That's all for now – I'll be back next week with more great stuff for you to check out!